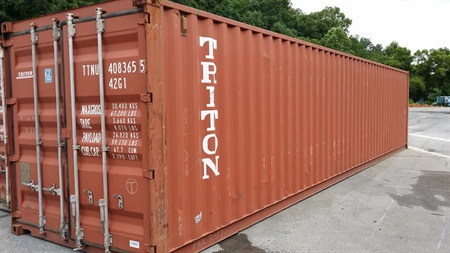 40' Cargo Worthy Shipping & Storage Container/Containers/Conex/Connex/Cargo
| | |
| --- | --- |
| Posted : | 4/20/2017 |
| Modified : | 7/18/2017 |
| Seller : | Greencube1 |
| Phone : | 423-612-3377 |
| Views : | 263 |
| Price : | $3,300.00 |
---
Email Poster About This Ad
Green Cube Solutions is dedicated to serving the Southeast with a reliable and professional shipping container service. Whether you are in the market for a container rental, or purchasing a single container, to a large multi unit purchase, you will always get the same courteous service from our staff.
If you are searching for a specific type of container or condition, please call and discuss to see if we may accommodate you. We also do container modifications. Anything from a door or window, to a complete build out! Call for further information!
Our main office is located in Blountville, Tennessee, but a majority of the time we can offer discounted delivery as we have multiple locations in which we can acquire containers.
Accessories & Modifications
Roll Up Door: $450 Window (Residential) $325 Paint (Only CW or OW):
Steel Security Door: $650 Window (Security Bars): $350 20': $300 40': $400
Light Duty Door $350 Locks: $15-$165
40' Cargo Worthy Container- $3300
Rentals:
40' Containers - $90.00/month less than 6 months
$80.00/month more than 6 months
Delivery in the Tri-Cities area $75.00 or less on rental delivery. Delivery outside Tri-Cities varies upon location, call for specific pricing for your location.
Green Cube Solutions
greencubesolutionsllc.com
facebook.com/greencubesolutions
423-612-3377