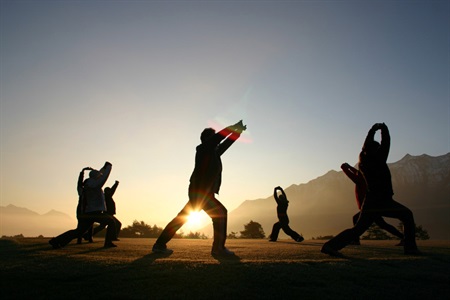 | | |
| --- | --- |
| Posted : | 3/30/2017 |
| Modified : | 11/12/2018 |
| Seller : | pdcable |
| Phone : | 423-863-3690 |
| Views : | 1612 |
| Price : | $0.00 |
---
Email Poster About This Ad
A group of interesting and motivated individuals has formed to practice Qigong and Tai Chi and other chinese internal arts.
In good weather we practice outdoors in peaceful settings throughout kingsport. On rainy days or extreme conditions we perform indoors at a studio.
Occasionally we take day trips and hike back into pleasant spots with high levels of ambient Qi to have an enjoyable and productive session.
Looking for new members, beginners or experienced to exercise and learn together. 423 863 3690
Check us out at : www.facebook.com/whitelotusinternalarts