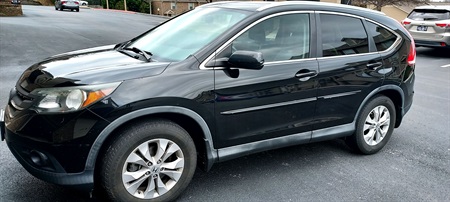 For Sale >
Cars
> Honda Cars
2013 Honda CRV EX-L
| | |
| --- | --- |
| Posted : | 2/9/2023 |
| Modified : | 3/24/2023 |
| Seller : | goofandsg@gmail.com |
| Phone : | 423-268-7495 |
| Views : | 826 |
| Price : | $8,500.00 |
---
Email Poster About This Ad
Price Drop $8,500 .00 Firm Price
6 days then to dealer for trade in.
ONE OWNER
NO ACCIDENTS
Mileage 179,800
RUNS GREAT, great deal, good car! Ordered new car only reason selling.
Black exterior and interior,driver side mirror broken
Serviced only by Honda dealership
Clean title , NO TRADES, NO Sending CASHIERS CHECK, No SENDING someone to pick up car.!!!
Call/text 423-268-7495, not after 9pm
Have orginal window sticker sheet
Johnson City