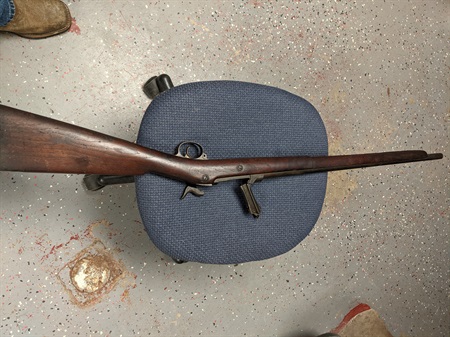 Springfield arms 1891 Trapdoor Model 1884
| | |
| --- | --- |
| Posted : | 1/16/2022 |
| Modified : | 4/21/2022 |
| Seller : | 3Nails |
| Phone : | 423-732-9633 |
| Views : | 636 |
| Price : | $400.00 |
---
Email Poster About This Ad
I have been tossing around the idea of selling this off for some time. I have for sale a Springfield arms Trapdoor 45-70. I would say that it's in bad shape overall. It's missing many parts like the sights, bands and other pieces. I really consider it to be a good parts gun. The bore looks decent, trigger works and everything appears to be in working order. Stock is cracked as can be seen in pics. Very cool piece of American history. These were used in the Spanish-American war. I'm looking at $400 as is.
Text or call 423-732-9633
Can meet in Fall Branch and Colonial heights area.